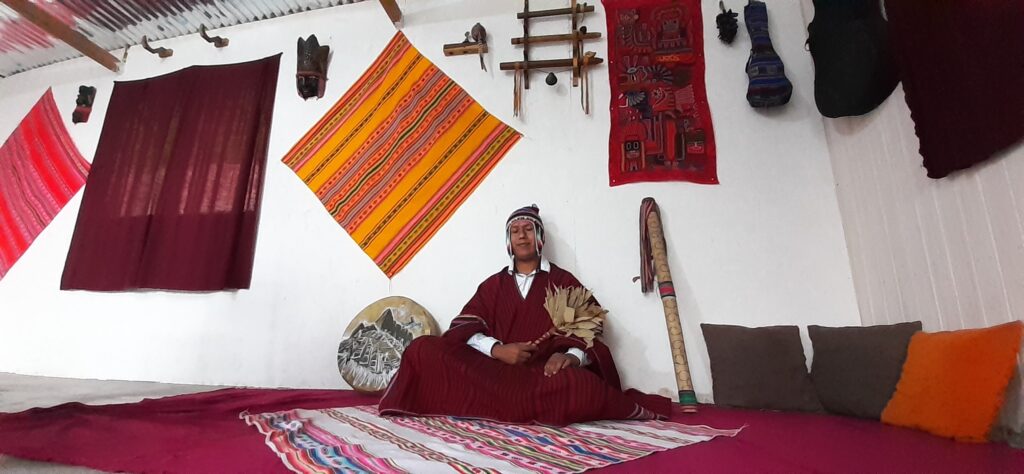 After an introductory talk, I start the ceremony singing and playing spiritual music to guide the soul into the Ayahuasca world. My ceremonies long 3 hours; aprox. and after that time, you stay at home until the effect ends. Early morning we will take you back to your hotel .
Price per person:
USD $ 150.00 American dollars
At CABITOS train station. We will take the train to avoid 2 hs. of trafic.
A day pack.

An extra complet changes of clothes.
Sandals or flip-flops.
Mosquito repellen
A bottle of water
Make sure to wear comfortable loose-fitting clothes.
Who CANNOT take Ayahuasca
People with heart disease.
People with medical treatment.
It is recommended to start a 100% vegan diet 3 days before taking Ayahuasca. During that time do not eat spicy food neather consume any alcohol.
Write to comfirm your attendance on  my whatsApp +51 925 472 534
Payment is in cash.
We do not accept credict card.
Banknotes must be in good physical condition.
To pay with peruvian currency PEN, our money exchange is US $ 1.00 = S/. 3.90 soles.
Once the Ayahuasca ceremony is done there is no money refund.